Welcome to the Sheehan & Early Hypnosis Center web site. Please feel free to browse the site to learn more about Hypnosis and how we approach this age old technique.
We are bound by a code of ethics to respect your right to privacy and will never disclose any information gained from either the web site or through therapy sessions or phone/email contact. Please review our privacy policy here.
Our biographies are listed here and our services may be found on the site, including times, locations, fees and a map to our location.
John and Elizabeth Early Sheehan are Certified Consulting Hypnotists by the National Guild of Hypnotists, and maintain their high level of training and certification by meeting the Guild's strict annual continuing education requirements. The National Guild of Hypnotists is the oldest and largest professional hypnotism organization in the world, and its certification is the most widely recognized credential for the professional practice of the hypnotic arts.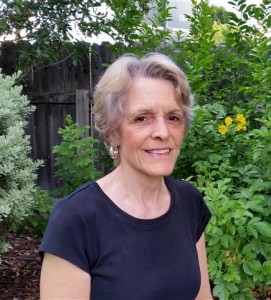 Elizabeth Early Sheehan has developed her hypnosis and coaching skills into a thriving professional practice. Certified in Hypnosis in 1999 by the National Guild of Hypnotists, Elizabeth meets her annual recertification requirements through a combination of directed self-study and by attending and participating in conference workshops and educational events. She opened a full-time practice with her husband, Dr. John Sheehan in 2006, and is certified in the management of stress, chronic pain, weight loss, sleep improvement, and in using hypnosis with cancer patients.
She was certified as a HypnoCoach in 2005, and received her certification as a Life Coach through the International Coaching Federation in 2013. The blending of her coaching and hypnosis skills help her clients achieve greater success than they ever thought possible. Using this method, clients are able to reach their goals easier, faster, and more effectively than using hypnosis alone. It is also a perfect solution for clients who want to work long-distance over the course of a several months to expand and reach their goals.
An award-winning professional, Elizabeth is also an active volunteer. She has served on the Board of Directors of the Women's Business Center where she coached and mentored entrepreneurs. She was cited by the U.S. Small Business Administration for helping to change the economy one woman-owned business at a time.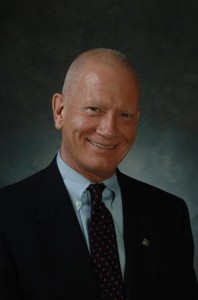 Dr. John Sheehan is a much sought after Certified Consulting Hypnotist. He is a graduate of the Thomas School of Hypnosis, and received his advanced training through the National Guild of Hypnotists' year-long Clinical Hypnosis Program. He meets his annual recertification requirements through a series of continuing education programs. He directs an active and growing practice at the Sheehan & Early Hypnosis Center located in Kerrville, Texas. Thirty-five years of successful experience as a behaviorist, blended with an additional academic background in communication and philosophy, provide a solid foundation for the professional practice of hypnosis. He has helped thousands of clients solve problems in their personal and professional lives. Prior to opening the Sheehan & Early Hypnosis Center in Kerrville he served for ten years as vice president of the Guild's New Hampshire Chapter.
Dr. Sheehan is also a busy volunteer. He served at the New Hampshire Supreme Court's Lawyer Discipline System for nine years. For the past sixteen years he has served as a Court Appointed Guardian ad Litem representing abused and neglected children in a variety of Courts. He now works with Hill Country CASA which oversees Guardian ad Litem cases in four Texas counties – Bandera, Gillespie, Kendall and Kerr. He was elected to serve on the board of directors in 2014 and to lead the board as president in 2016. Dr. Sheehan is a Life Member of Mensa where he served six terms as Development Officer and a member of the board of directors. He was elected as a trustee of the Mensa Education and Research Foundation in 2009.